I've been nominated for an Award…
…The Liebster Award.
Only, like many of those before me,  I had never heard of the award before.
So, I did some research.  The Liebster Award is a way to discover, connect, and support others in the blogging community.
Thanks to all those readers who have discovered my blog, and took the time to read my posts.  I've enjoyed meeting many new people, and already learned so much.  For one, that I'm not alone in my chocolate addiction!
I was so honored to have a fellow blogger recognize my site.  A big thanks to Esmé at The Recipe Hunter for the nomination. If you haven't done so already, check out her collection of amazing recipes! (Suggestion: Chocolate Cremora Tart)
Here are a condensed set of the rules, (you can learn more about the official rules here):
Thank the nominator.
Answer the questions they provided.
List 11 random facts about yourself.
Nominate 11 blogs of your choosing that you think deserve recognition.
List 11 questions to ask your nominees.
Some Random Facts About Myself
I'm a Southern gal with an inner French passion, which mostly consists of an unmentionable consumption of chocolate croissants and bonbons.
2. I like dark and stormy nights.
3. My favorite number is 13.
4. I enjoy long walks to the corner bakery.
5. I drink way too much coffee.
6.  I'm a sucker for a cute, (furry) face.
7.  I can spend all day in the library or bookstore.
8.  I prefer cold over hot.  (Have you ever sat on a car seat with a chocolate candy bar?)
9.  Raisins are my nemesis. Especially when they try to imposter chocolate chips.
10.  I don't believe in diets…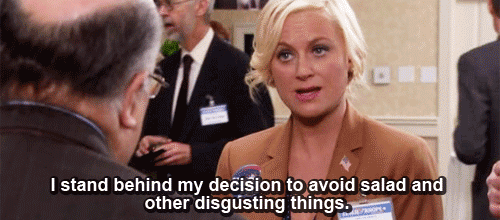 …but,  I do believe in afternoon tea…and naps. Yeah, naps would be good.
11.  I wear big hats. For mysterious reasons. Mostly involving chocolate consumption.
Here are my answers to  Esmé's questions:
Why did you start your blog?  To connect with other chocoholics, bakers, mystery lovers, and really anybody that has something interesting to say. I haven't been at it too long and have already met some amazing people, all with their own stories, recipes, and interpretations of life. I love it!
What is the most delicious food you have ever eaten?  Certainly, too hard to narrow.  I've had some swoon-worthy Molten Lava Cakes, English scones fit for a Queen (with homemade Devonshire cream),…ooh, and have you ever had a scoop of homemade chocolate ice cream in a warm waffle cone? *gulp*
How did you decide on a name for your blog? It's my pen name. The first book in my mystery series will reveal its origin…see, so mysterious.
Share by providing a link to the post that performed the best on your site. My favorite post thus far, Stages of a Chocoholic's Diet
What is your favorite dessert?  Answering this question would be like picking a favorite child. Basically,if you can dip it, drench it, or float it in chocolate, it has just become my new favorite.
What camera do you use when taking pictures for your blog?  Phone.
What do you have for breakfast?  Coffee with an ample amount of flavored creamer, served with a plate of guilt.  Usually defined as a chocolate croissant, muffin, or doughnut. Try not to judge me.
If you have spare time, what do you do?  I pin healthy recipes and exercises on Pinterest. I have a whole collection. Oh, and I eat chocolate cake. (Sometimes while I'm collecting said Pins).
What 3 words describe you best? Love to LAUGH!
Where do you get your ideas for your posts?  Inspiration isn't hard to find, when your passion is chocolate.
The best part of being nominated for this award, is the opportunity to pay it forward to other bloggers. I nominated 13, because it's my favorite, and I'm a rebel that way.
And the nominees are:
My Boy and His Marvellous Mind
Questions for my nominees:
What would be the motto of your blog?
What is your favorite childhood book?
What is the best pairing for chocolate?
Which forms of social media do you most like to use when connecting with your readers outside of your blog?
If you could invite three people over for dinner (living, dead, fictional, …any body!), who would you invite?
What would you serve?
What are your 5 best qualities?
What is the best thing covered in chocolate?
What is your passion?
If you had three wishes, what would they be?
What's your favorite thing you've posted?  Share the link!