Acceptance.
Perhaps I've been eating a tad too much.
Procrastination.
I'm starting my diet… right after I finish these chocolate chip cookies. ( I wouldn't want to be tempted by them later.)
False Confidence.
Diet? I got this. It will be fun.
Concern.
This diet is doing weird, horrible things to my stomach.

Denial.
When everyone else is eating chocolate cake- "I don't even want chocolate cake."

Pain.
A "friend" suggests replacing your chocolate with raw vegetables.
Anger.
Diets are stupid. Carbs are stupid.  Trans fats are stupid.
Reflection.
Chocolate, we had some good times together. I miss you Ben. I miss you, Jerry.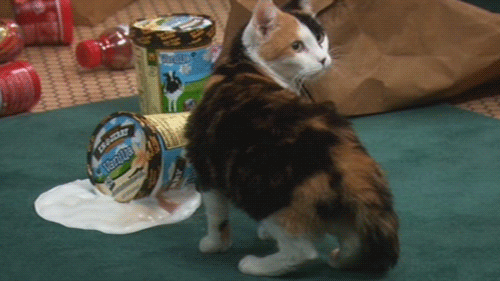 Sadness.
I just feel so empty and alone.
Depression.
Without chocolate, there is no happiness.
Delirium.  
Hunger pains trigger food fantasies.
Negotiation.

I'll just have a taste.
Acceptance.
Chocolate is happiness.